Twin-Path® and Synthetic Lifting Slings

Welcome to the Sling World of Unirope®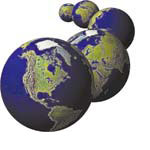 Throughout industrial plants, utility companies, entertainment rigging, power generation, shipbuilding, in the pipeline industry, and on construction sites, riggers have a need for soft slings that can lift material and equipment without damage to the load. For over 40 years Unirope® has been manufacturing slings made from textile materials, such as our well known Uni-Web® Edge-Tech® Nylon flat web slings.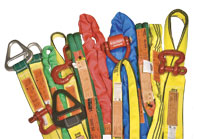 Today, Unirope produces slings from a wide variety of fibers including Polyester, Aramid, Dyneema®, LCP, and K-Spec®, which results in sling capacities up to of over 1,000 tons! For over 20 years we are now manufacturing Twin-Path® slings; hardly a "new" item anymore as our extensive test and research documents show.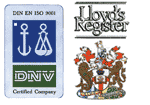 Our sling products meet ASTM B30.9 and CI 1905 and any local safety regulations throughout Canada. Our main test beds in Mississauga and Montreal are Lloyds' Register of Shipping approved. In addition, these and all other pull testers are annually calibrated and certified to ASTM E4.