---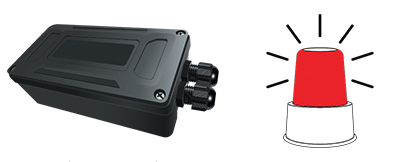 SW-OAM
Wireless overload alarm module
The SW-OAM is a wireless relay module featuring audio and visual warning indicators. The unit's two set point alarms can be triggered from a single or summed group of up to eight Straightpoint wireless load cells. The SW-OAM is ideal as a Wireless Overload Detection System.
---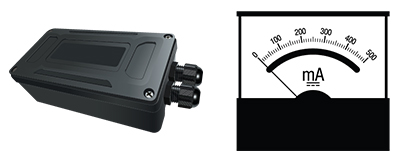 SW-A01i
Wireless base station with analogue output
The SW-AO1i provides a configurable analog output for any single Straightpoint Wireless Load Cell and is ideal for integration to a PC, PLC or other Data Acquisition Systems. Housed in a NEMA 4 enclosure the output can be selected from pre-calibrated voltage and current ranges of 0-5vdc, +-5vdc, 0-10vdc, +-10vdc, 0-20mA, 4-20mA.
---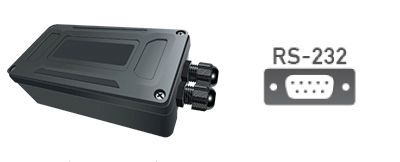 SW-SO
Serial output ASCII string module
Ideal for integration to a PC, PLC or other device requiring a simple RS232 serial input, this module allows for a user defined ACII string which can include individual or summed data from up to eight Straightpoint Wireless Load Cells.
---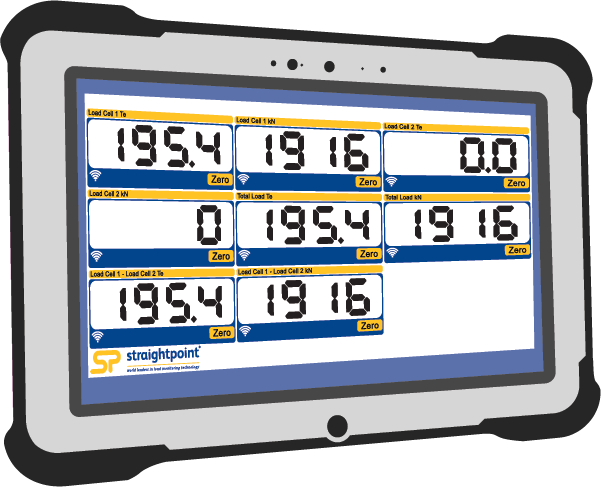 SW-RWT
Rugged Tablet
The SW-RWT tablet is the latest generation fully-rugged tablets. Featuring an array of integrated options, and a sleek, sophisticated design, the SW-RWT will change the way you look at tablets. With a MIL-STD-810G rating and Windows® 7 Pro, the SW-RWT can go from the boardroom to the work site without missing a beat.
---
SW-MWLC
Multiple wireless load cell controller software
This software for Windows PC's allows up to 24 of our wireless loadcells to be viewed and logged cable free to a CSV file. You can configure the number of loadcells (max 24), and set extra channels to sum data or record peaks etc. These configurations can be saved and re-loaded at any time.
---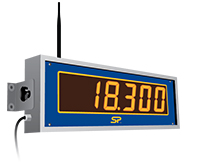 SW-SD
Wireless scoreboard display
This 100mm (4") scoreboard LED display is wireless and viewable for up to 150 ft. Perfect for installation on a crane gantry the unit operates on 110-240 VAC and display's an individual load or summed load for up to eight Straightpoint Wireless devices.
---

SW-SB
Wireless signal booster
The SW-SB signal booster/repeater module is battery operated and easily pairs to any Straightpoint Wireless device e.g. load cell, accessories, and software solutions within range, quickly increasing coverage and extending range.
---